About R.W. Stanley Investment Planning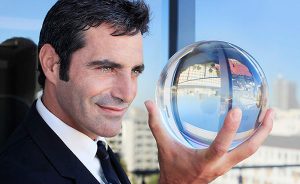 At R.W. Stanley Investment Planning we make objective, unbiased, conflict free financial planning and investment advice available to the average American family. Located in Libertyville, IL, we have honed our expertise in the financial services industry for over 20 years. Our typical client is an investor who has come to the realization that there exists a substantial cost savings which is available to those investors who possess the knowledge and skill necessary to self-direct (execute and monitor) their own investment portfolio. They also realize, to efficiently capture those savings some professional guidance is likely required to both establish a workable financial plan (capital needs analysis) and then properly apply the components of modern portfolio theory to design an investment portfolio which is adequately diversified across asset classes and styles to minimize portfolio risk. At R.W. Stanley Investment Planning it is our mission to deliver such services at an overall net cost which is far less than is generally available; the difference is your gain.
See; Investment Management Fees Are (Much) Higher Than You Think – Financial Analyst Journal (F-A-J), CFA Institute
See also; The Arithmetic of 'All-In' Investment Expenses - F-A-J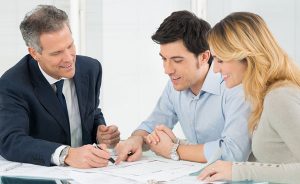 R.W. Stanley Investment Planning was born of its founder's personal journey. Bob Stanley started investing in the equity markets back in the 1980's. By the 1990's he had accumulated not only an investment portfolio but also quite few questions about asset allocations, security selection, active vs. passive management, safe portfolio withdraw rates, and future return probabilities, to name just a few. In his quest for knowledge and advise he quickly realized that " objective, competent, unbiased financial planning and investment advice is very hard to find". To his dismay he discovered that most investment advisors have high investment minimums or, even worst, are just product salesman with little or no academic background in finance operating (quite legally by the way) under the guise of financial advisor. After extensive research, additional education, and lot of commitment, he created R.W. Stanley Investment Planning, a Registered Investment Advisor, providing the objective Fee-Only financial advisory services services he once sought.
See;  Q & A with Bob Stanley, Principal, R.W. Stanley Investment Planning.
The Results; R.W. Stanley Investment Planning